Denis, Ingenieur, aus Frankreich

"I had to learn German for my work. Martina made it possible for me to learn in a quick and flexible way.
Martina was very flexible with regard to the content of our lessons as well as to the schedule. This is important when learning the language besides work.
She was always very clear and she speaks several languages, my mother tongue French included, and therefore understood my challenges well. Besides that, she is very patient and ready to listen. She listened to my technical subjects and was always prepared to share further vocabulary.
A lesson that I remember in particular is one lesson in which we organized to visit the Christmas Market. This was a nice experience!

If I had to describe the lessons in three words, I would say: 'Pleasant, flexible and efficient (and friendly, too)'. I recommend her because she is a very professional and friendly language teacher. She is extremely flexible, has a special understanding for difficulties and designs an appropriate programme."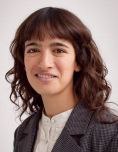 Blanca, project manager, from Spain

"I've been learning German with different teachers for a long time. I'm happy to have found Martina. She is not only good at explaining but the best for me is the way she designed her lessons according to my needs and goals. She analysed soroughly what I needed and prepared it for me. I am developping with her and it raises my awareness."



Helena, chemical engineer, from Spain

"Martina helped me a lot preparing the Goethe exam C1. The lessons were always adapted to my needs and well-prepared. I could always understand her well and besides, she is very nice, positive and flexible. She always corrected the texts I had written quickly, soroughly and detailed. I had lessons in person as well as online and both were well-organized and easy to follow. I definitely recommend her."



Germán, management consultant, from Spain

"Contacting Martina in order to prepare the C1 exam was definitely a very good decision. With her help I could improve my German, especially for my job and I still notice the progress that I've made thanks to Martina's lessons. I was always looking forward the lessons as they were very pleasant, dynamic and the content she prepared was always outstanding and well-adapted to my needs.

I contacted Martina thanks to a recommendation and I would pass on this recommendation without doubts."



Chrystal, controller, from Malaysia
"I was going to sit for a B1 Telc exam, and wanted to have formal German lessons, as up until then, i learnt German on my own using resources from the Internet. I do not yet know if i passed my exam or not – maybe i can answer you in some weeks. But even though i do not know if i met my goal – I do have more confidence in my German skills.

What I liked best about our lessons was the flexibility – we had the lessons during the corona crisis – when we were not allowed to leave the house. Using Skype and video calls – it was very easy to learn with Martina. Learning with Martina is like having conversations with a friend. You learn through normal conversations – but she takes note and tries to correct you along the way. So i did not only learn formal expressions and grammar – but as well as conversational skills.
The lesson at the beginning when I found out the easy way to differentiate cases using prepositions sticked very much in my head. During the lessons I definitely noticed my progress. I tried to learn on my own before, without any formal courses, but learning with Martina not only made it fun but also she provided relevant and interesting materials to learn German.
Honestly, there were sometimes connection issues. But that has to do with the internet connectivity, and our lessons were over the corona crisis – so there could have been an internet overload.  
With Martina's friendly and positive attitude. I was quite nervous days leading up to the exam, but Martina was very calm and encouraging.
A positive surprise to me was that it felt more like learning with a friend than as a student-teacher.  I was also positively surprised that she was also able to train me to correct my pronounciation. I always knew i had some issues with that, and Martina was kind enough to share her phonetic experience to train me as well. 

I would describe the lessons to a friend with these three words: Structured. Creative way to learn. Friendly.
I recommend the lessons with Martina because she actually makes learning German fun, not boring, and within only 2 months of having lessons, i felt much more confident with my German.
She is really friendly, and fun to learn German with."



Francesco, account manager, from Italy

"I had started a German course with Martina as I simply wanted to learn German for living and working in Germany. I was also very interested in the German grammar which is so different from the other languages I speak. After six months I was already able to speak and write. Not perfectly (from my point of view it is impossible for a non-native German speaker to speak German fluently :D) but already understandable. I understood the German grammar quite well and realized that it is not that crazy but quite logical and easy.
Particularly helpful to me was Martina's personlized approach of teaching. If you are not good at prepositions and separable verbs she'll give you just the right exercises. So you can really always work and practice at the limit of your level.
What stuck most in my mind was without doubts the 'dialogue lesson'. I had to write dialogues between two persons. Than we had to choose a character and play it. That was so much fun and I also more that in a normal lesson. I could understand Martina very well, more than the average of people. In addition, Martina proved that German can actually sound sweet. German is one of the most difficult European languages (if you don't come from the Netherlands). It is often not enough to be motivated. You need someone who turns the motivation into results. I think that Martina can catch up on that. This is why I would recommend the lessons with her. If I should describe the lessons to a friend, that would be with these three words: fun, well-prepared, personalized.

The day that I didn't think of grammar anymore while speaking I realized that I had really made progress. I felt very ecouraged when my German collegues did no longer speak to me in English.

Martina is friendly and sweet but at the same time very professional. You can talk to her about all topics and learn German at the same time. I had different German teachers but I feel that this is a trait that can mean an additional value that others often don't have. After lots of work and lessons I could achieve the Goethe C1 certificate. I think this is the best result I can let all others know! Thank you, Martina!"




Eymeric, electrical engineer, from France

"Martina chose interesting topics according to my goals and needs. What stuck in my mind most where the lessons about German culture."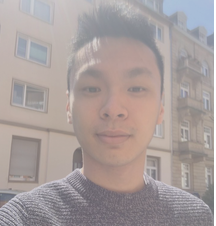 Steven, medical physicist, from Hong Kong

"As an exchange student in Hanover I wanted to learn the German language and about the culture and Martina supported me a lot in doing so. Although I had problems with grammar and pronunciation, Martina always had the patience to explain it to me. After the exchange I decided to come to Germany for my studies. As I had already learnt German with Martina, I could quickly get used to life in Germany.

I remember that the lessons withs Martina were always interesting and varied. She didn't only explain grammar to us but also tried to connect learning German with daily life in Germany. Once we had breakfast in a café and she taught us many words. We had to try to order in German. That was a very good first experience. As a beginner, I could understand her well.

Martina is professional, friendly and patient. I definitely recommend you to learn German with Martina."